Just clip + go
Convenience is easy
From suction cups to flimsy twisty knobs, holding a phone in place can be a real challenge. Thankfully, the simple design of this Magnetic Hold Air Vent Phone Holder makes in-vehicle phone handling a cinch.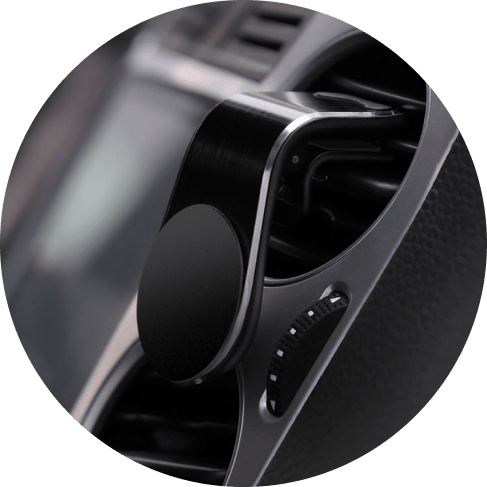 Sleek design
Strong, durable hold
Easy to attach
A tab on the phone clip allows for effortless attachment to any car air vent.
Last forever
Our clip is constructed of aluminum alloy, ABS plastic, and polycarbonate for longstanding support you'll love.
Zero bulk, zero fuss
Unlike many clamp-design phone holders, this Magnetic Hold Air Vent Phone Holder is super sleek and compact, taking up little room and zero difficulty in getting to work.
Let's stick together
To ensure the strongest hold, this holder utilizes a sticker magnet for your phone that attaches right to the magnetized surface of the phone holder.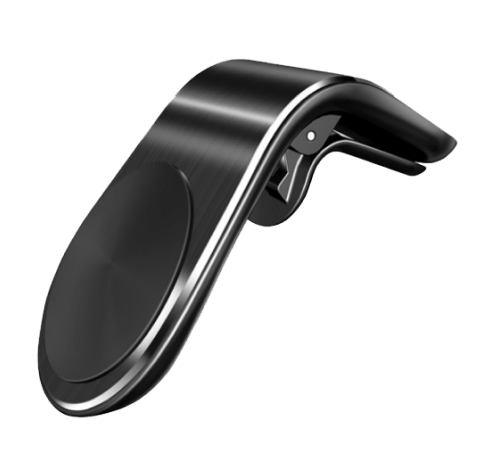 A great way to hold on
We could all use a little help behind the wheel. This sleek Magnetic Hold Air Vent Phone Holder reduces bulk and frustration with a modern way to keep your smartphone in place as you follow navigation or keep your device steadily in place.