Every skater's must-have
If you're an enthusiastic skateboarder and skate almost every day, then this T-shaped skateboard tool, or a T-tool, is an essential instrument for you. It fixes everything in less than no time!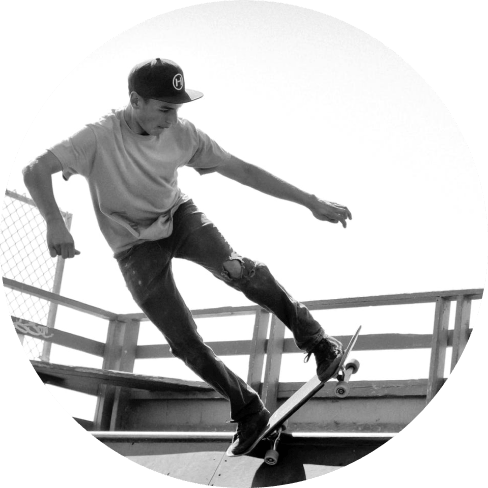 Looking for a quick way to repair your board?
Check out this T-tool!
Package contents
The package includes a black all-in-one skate wrench and an Allen key. Or in other words, it includes all instruments you may need to fix your board in one tool.
Crafted to last
The tool is made of stainless steel, a highly durable and strong metal that can withstand the most extreme conditions.
Compact design
Small (8 in.*6 in.*3 in.) and lightweight (0.3 lbs), this T-tool will easily fit into your backpack. Take it everywhere you go!
Easy to use
Using this tool doesn't require any special training, just some basic knowledge about skateboards.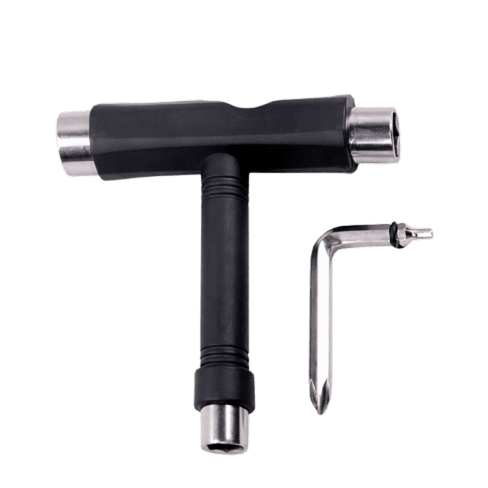 Multiple reasons to purchase this multi-use tool
A T-tool is a universal tool that can be used to tighten up or repair your skateboard, longboard, and even a bike. The Phillips head on the top is for screws on the deck, the 1/2" socket (left) is for wheel nuts, the 9/16" socket (right) is for truck nuts, the 3/8" socket on the bottom is for hardware. Complete your skateboard assembly with just one tool!