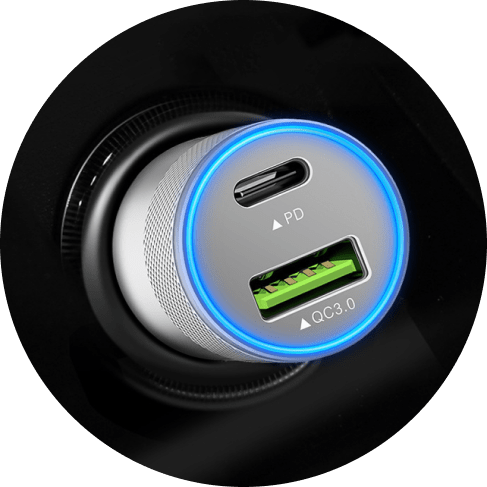 Dual support
For multiple device types
Whether you have an iPhone or Samsung or LG phone, rejoice in a multifaceted charging solution: our Dual PD & Type C USB Charger Port handles all your power-up needs.
A two-in-one solution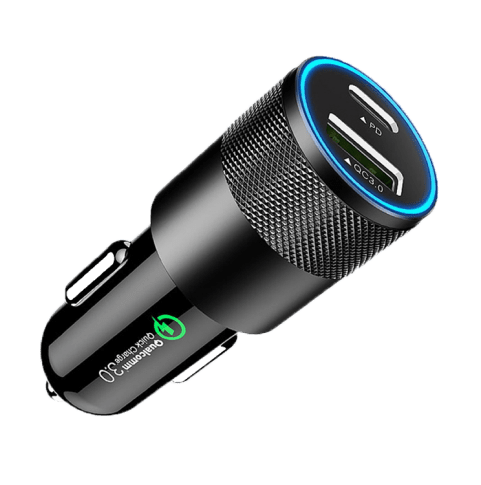 Enjoy Power Delivery 3.0
Power Delivery (PD) allows for higher-power charging at a quicker rate, for battery when you need it. Select phones like the iPhone X, Google Pixel 5X, and Moto Z2 are compatible with this technology.
Enjoy Quick Charge 3.0
Believed to charge up to 80% battery in just 35 minutes, Quick Charge is another fast-charging technology. Select phones like the Samsung Galaxy S8, Samsung Galaxy Note 8, and LG G5 are compatible.
One charger does it all
Finally — no more need for multiple charger heads for different devices. Our Dual PD & Type C USB Charger Port utilizes the latest 3.0 technology for modern devices so everyone can power up together.